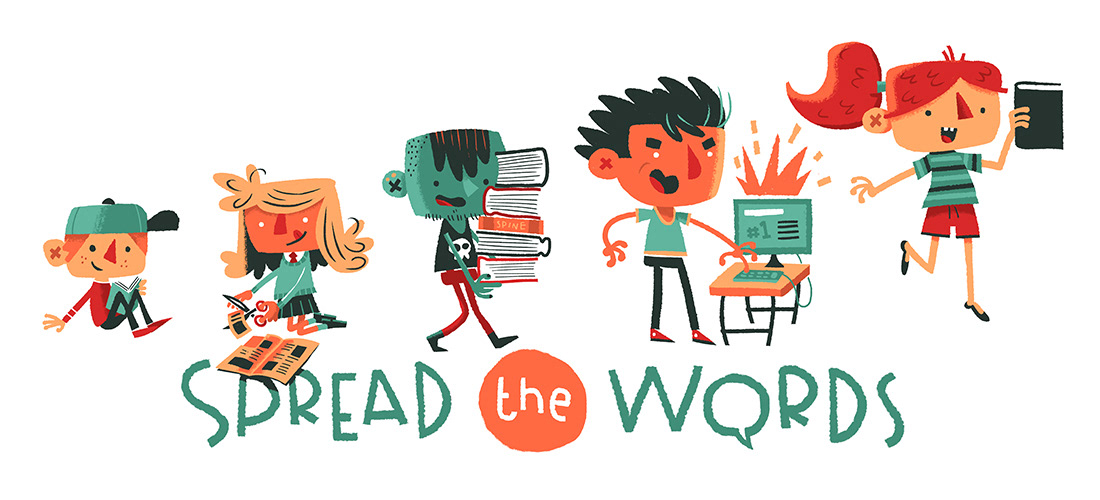 Earlier this year, the Young People's Dept. at Cork City Libraries requested my aid in developing a unique branding campaign for their teen-related events, which would distinguish them from those of the younger service users.
I met with an established committee of teenage Library users, and discovered that they had already chosen a campaign title – "Spread The Words" – and brainstormed several graphical concepts that they felt could represent their brand.
By the end of our meeting, we had agreed that a parody of the well known evolution of man image had the most potential, as it would convey the growth of a teenage Library user over the years, while also highlighting the fact that the Library is an open and accepting place with something to offer all teenagers.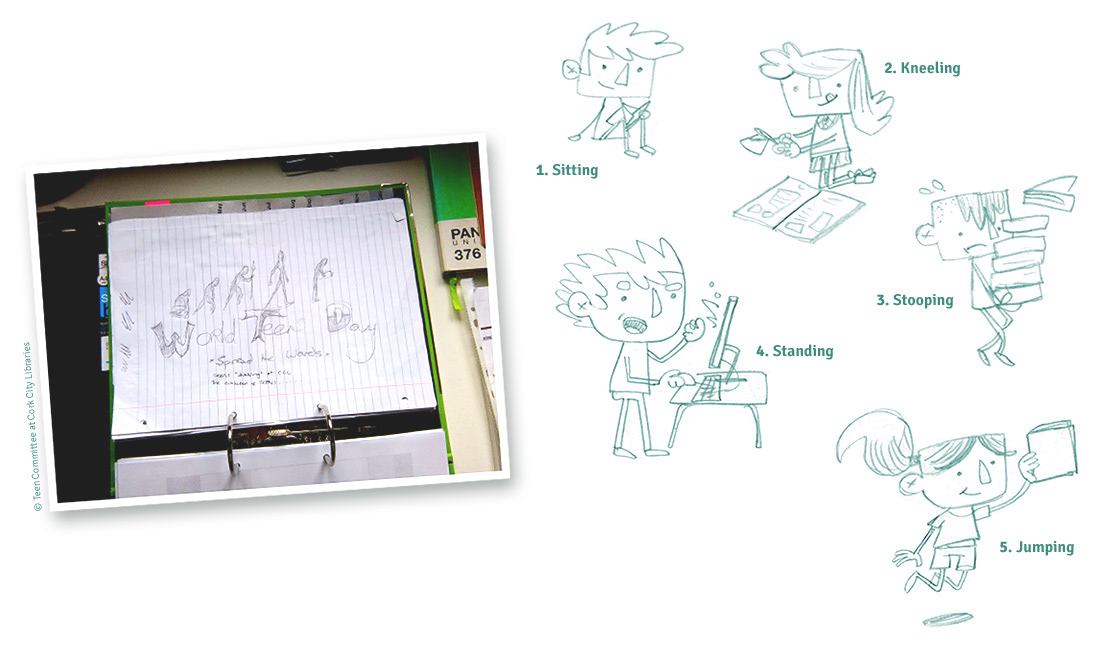 I began by doodling characters that could represent the five stages in the "evolution" of a teenage reader, roughly from ages 13-17. Each character would have a stance that corresponded with a stage in the aforementioned "evolution of man" image, so that when lined up in sequence there would be a gradual progression in height.
Once the sketches were complete, I realised that each character could also represent a different aspect of the Teen Library service (see below). This would not be made explicit in the final imagery, but was a nice "hidden" wrinkle that would reflect the diversity of facilities available to teenage patrons.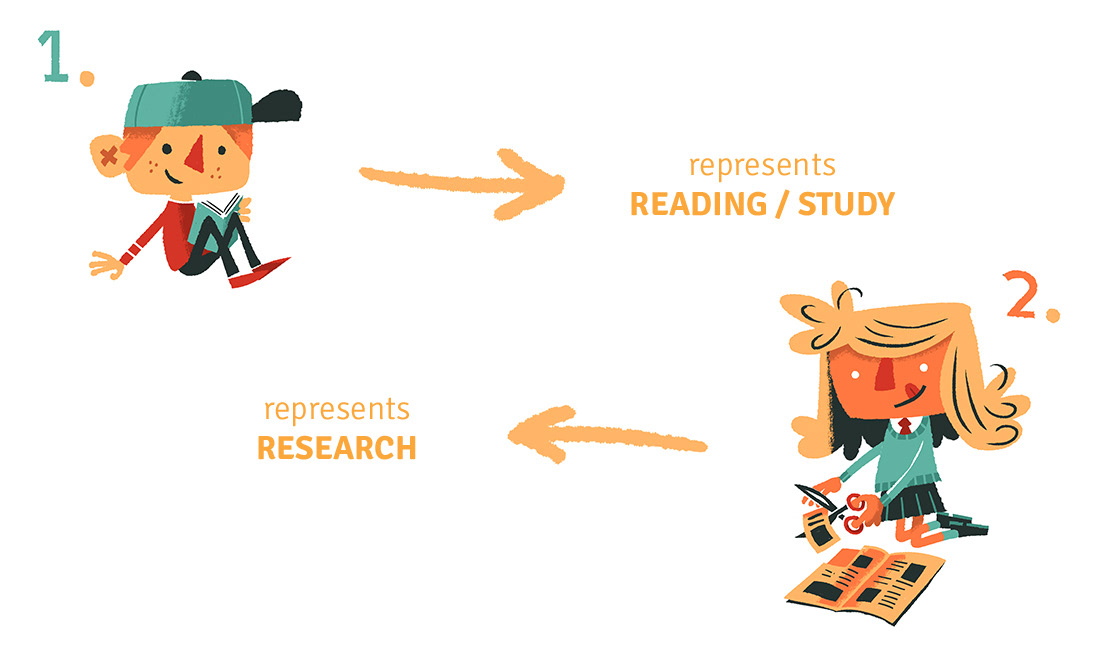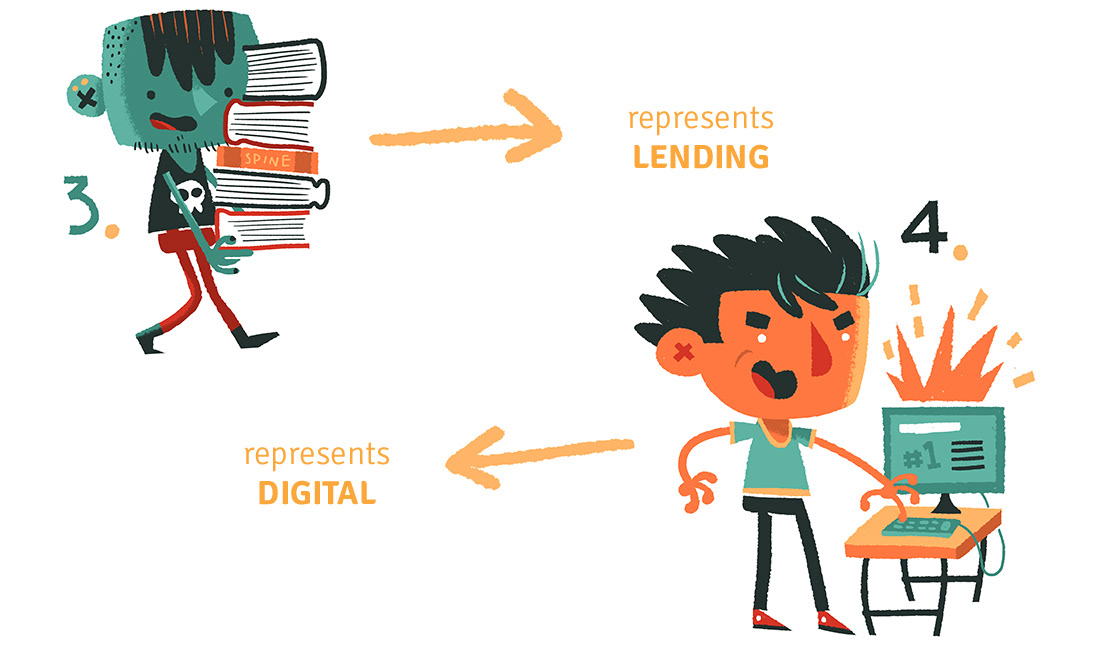 With the main illustrative element approved and finalised, an explanatory tagline was added and different placements of the main title text were explored. The image was then applied to various promotional materials, including bookmarks, t-shirts, and a poster template that can be completed by hand for event promotion.
The campaign was officially launched at Cork City Library on World Teen Day, as part of the Cork World Book Fest 2016.