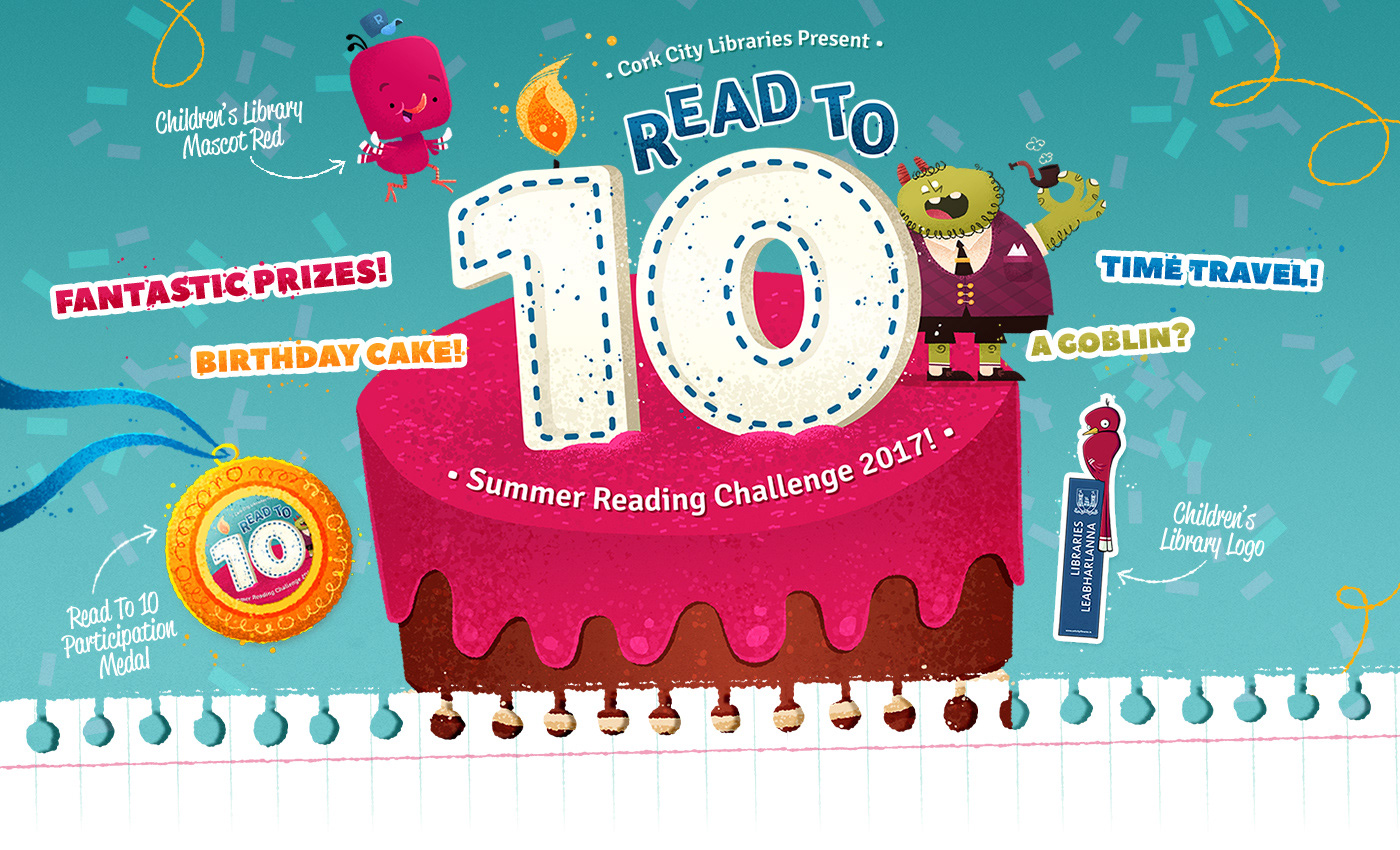 This year a little bird named Red — who happens to be Cork City Library's children's mascot — turns 10!
To mark this occasion, the theme of Cork City Library's annual Summer Reading Challenge is

Read To 10

. Participating children are challenged to read 10 books during the summer of 2017, and to log their progress in their very own

Read To 10

booklet. Along the way, those taking part will receive some fantastic prizes to mark their achievements and encourage them to continue reading.
Words & Pictures © Alan B. 2017
This project holds a special significance for me, as the development of Red, and his incorporation into the Children's Library branding, was one of the first freelance jobs I undertook. The as yet unnamed new mascot was launched at a special ceremony that summer, and a competition was even held to find a fitting moniker for this crimson-feathered fellow.
Red has appeared in a plethora of Library publications and events over the past 10 years, in many of which I have been directly involved. His constant presence has almost made him an unofficial personal mascot for me, and the evolution of his appearance over the years is an interesting snapshot of my own illustrative style's progression.
Above is a small selection of Red's outings over the past decade.

I was tasked with producing the

Read To 10

booklet and accompanying promotional material. The core of the book comprises a rhyming narrative about Red traveling back in time to confront a mischievous foe who is threatening the very existence of the library itself!
In many ways this story is a sequel to last year's

Rise Up And Read

narrative, as it features several recurring characters, plot devices and motifs — but with enough new stuff thrown in to keep it fresh! I hope to continue this structure for future Summer Reading Challenges, building up a large canon of Red's adventures over time. You can read this year's story below.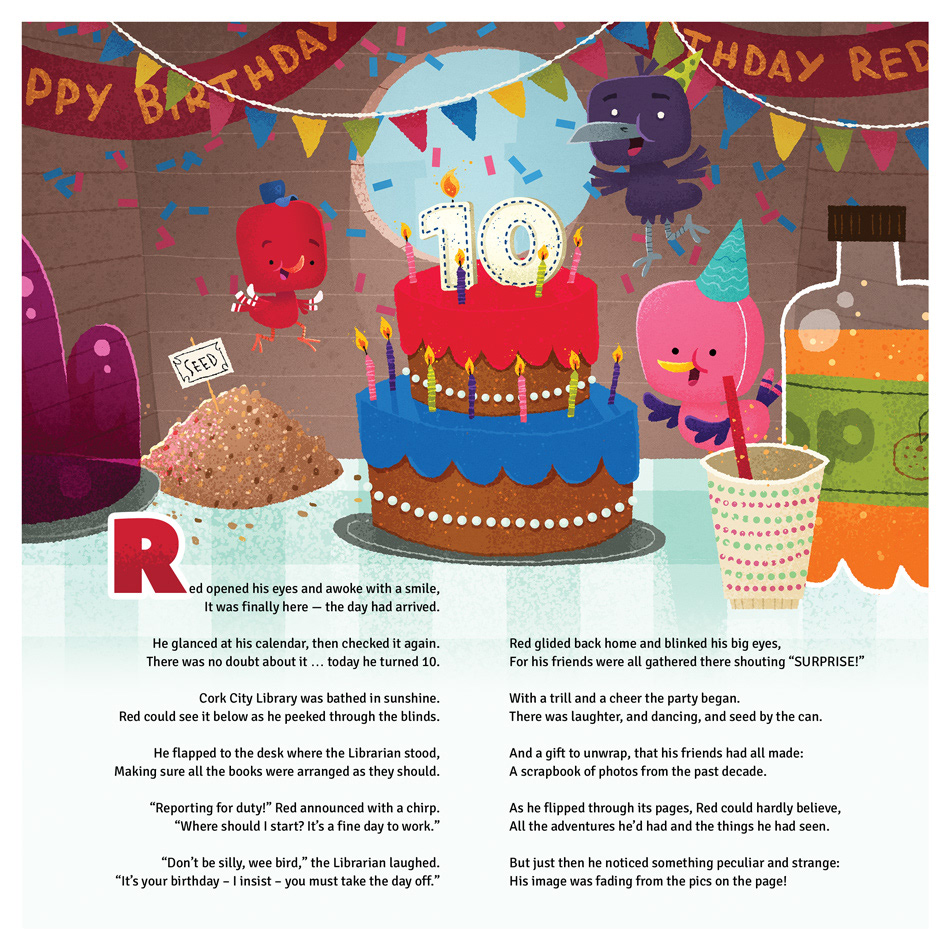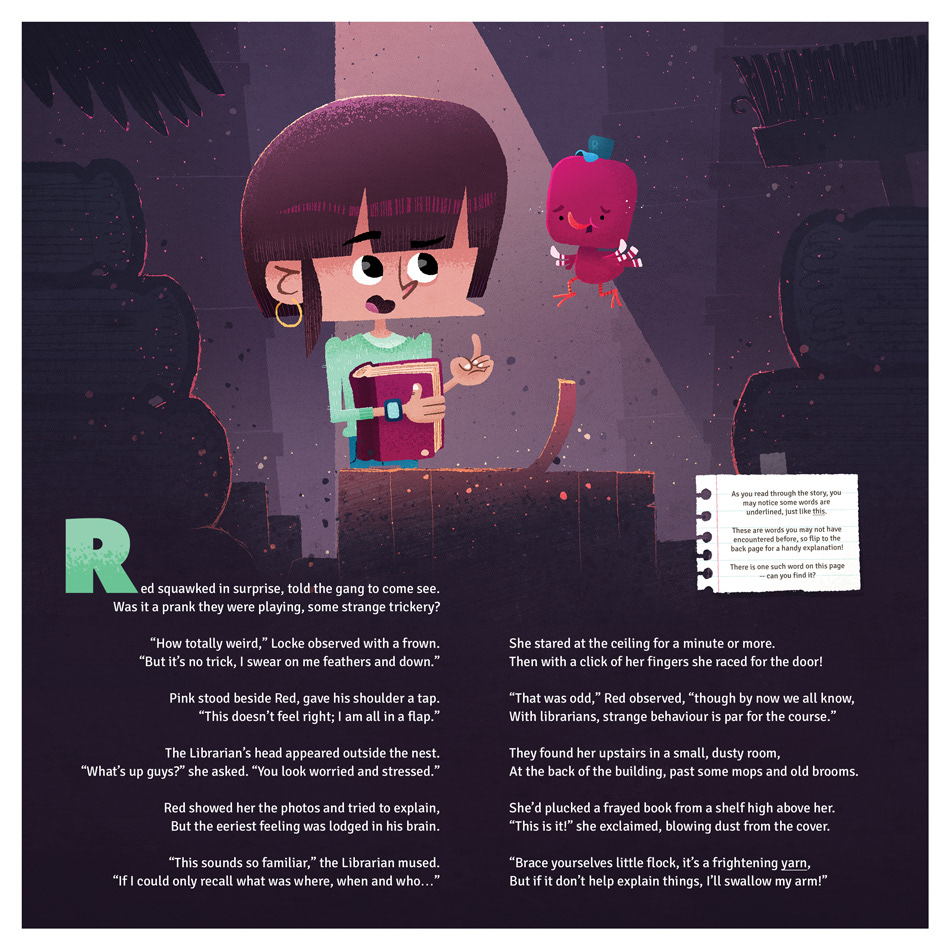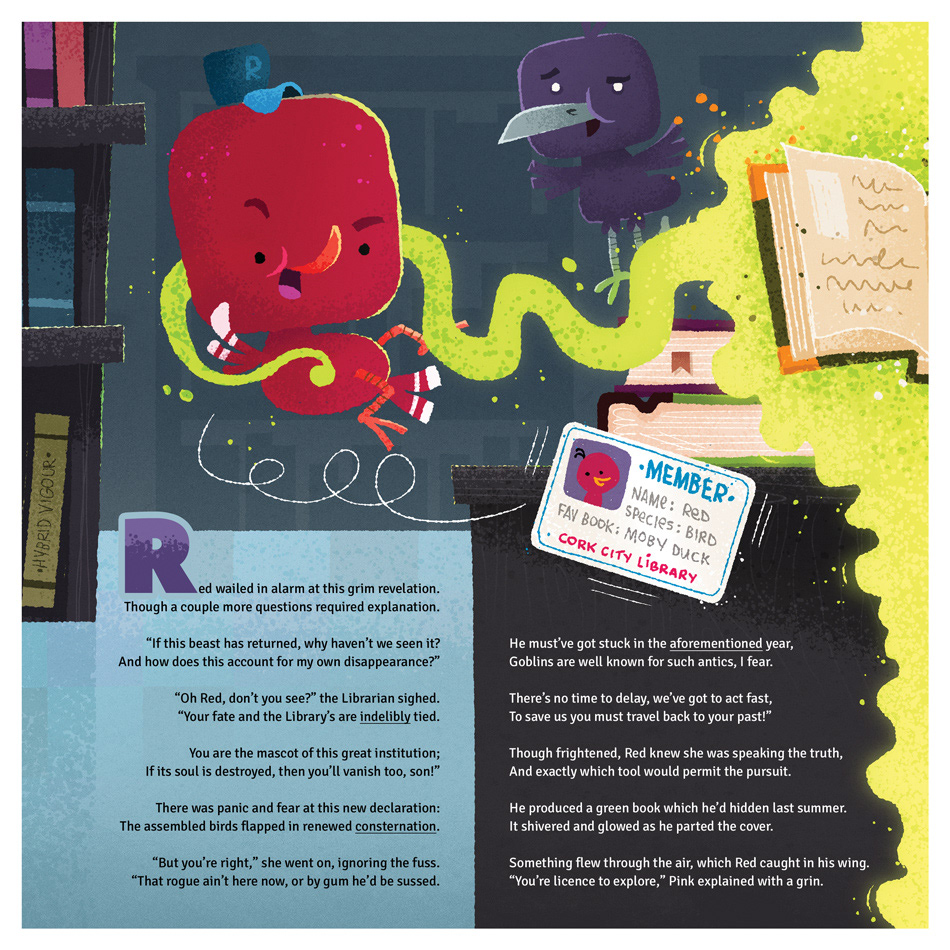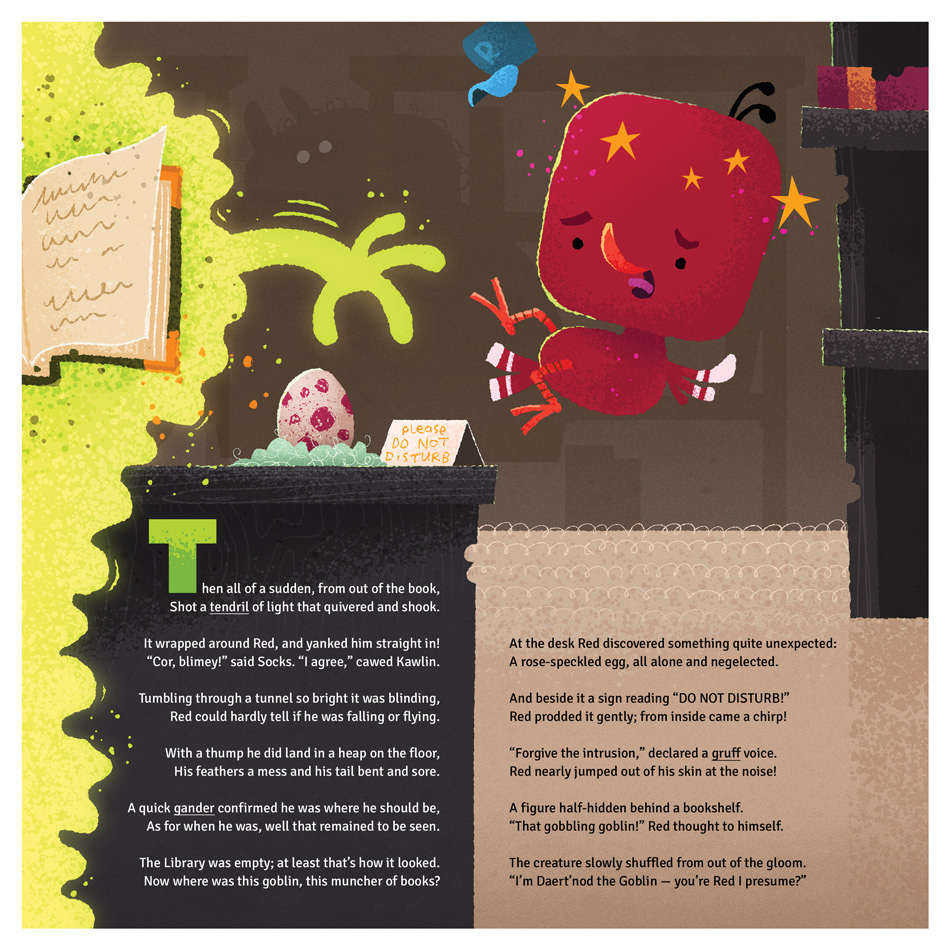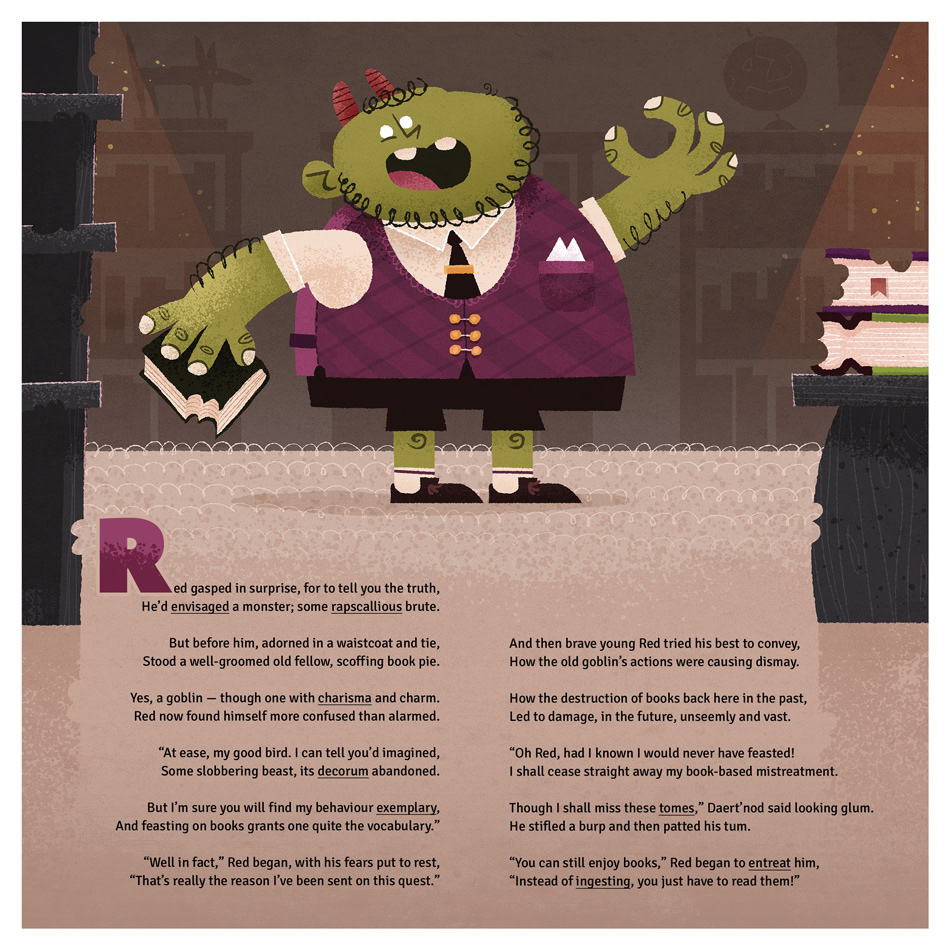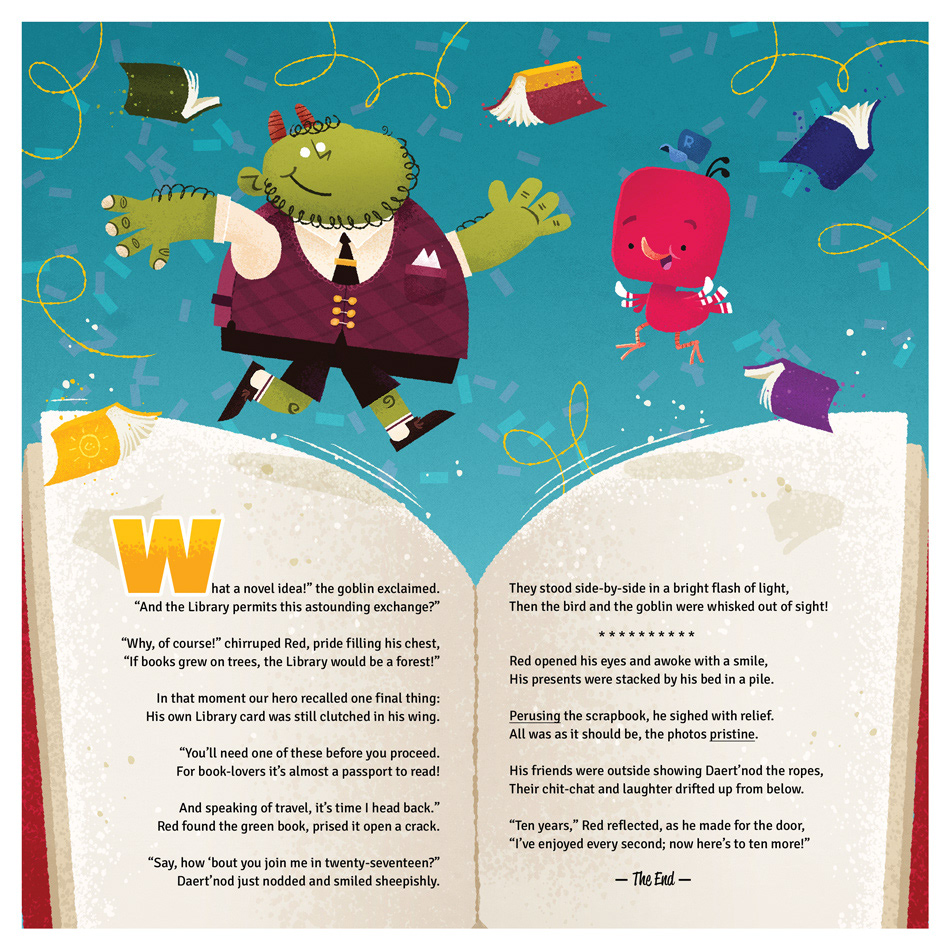 You may have noticed that a number of words throughout the story are

underlined

.

It was felt that some children may not have encountered these words before, and so a Dictionary feature was included at the back of the book, hosted by the rather verbose goblin, Daert'nod.