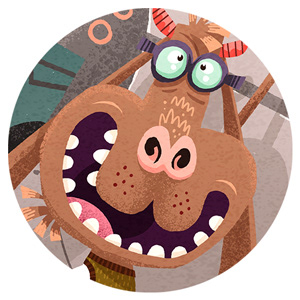 Alan Barrett is an illustrator from Cork, Ireland.

While the majority of his artwork is accomplished digitally, the process usually begins with a pencil and sketchbook, and he endeavours to preserve some of the energy and texture of this traditional approach in all of his illustrations.
An avid reader, much of his inspiration stems from the worlds of literature and science, while humour and wordplay are also a major source of motivation. He also enjoys incorporating comics, prose & rhyme into his work.