Gathering The Gathering

was Blackrock Castle Observatory's unique twist on

The Gathering

, itself an initiative which aimed to recall the Irish diaspora to their homeland during 2013, and to "showcase and share the very best of Irish culture, tradition, business, sport … and the uniquely Irish sense of fun."
Gathering The Gathering

encouraged participants to upload a short 1-minute video at any time during 2013, describing what being Irish means to them. At the end of the year, these videos were beamed via radio telescope to Epsilon Eridani, a star (with one confirmed extrasolar planet) approximately 10 light years from Earth.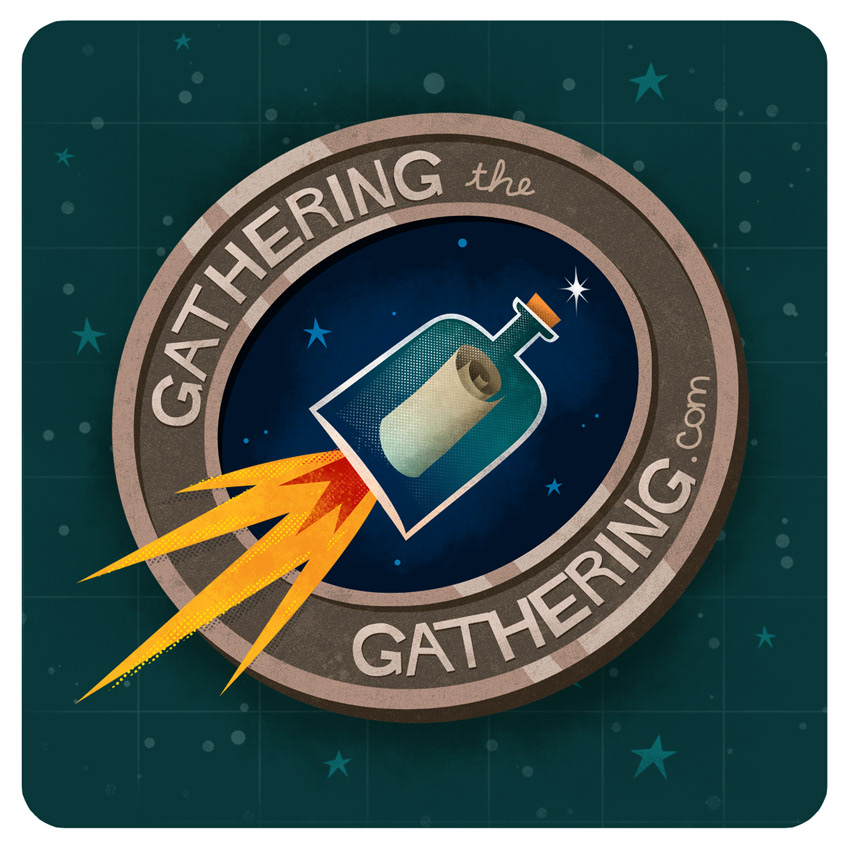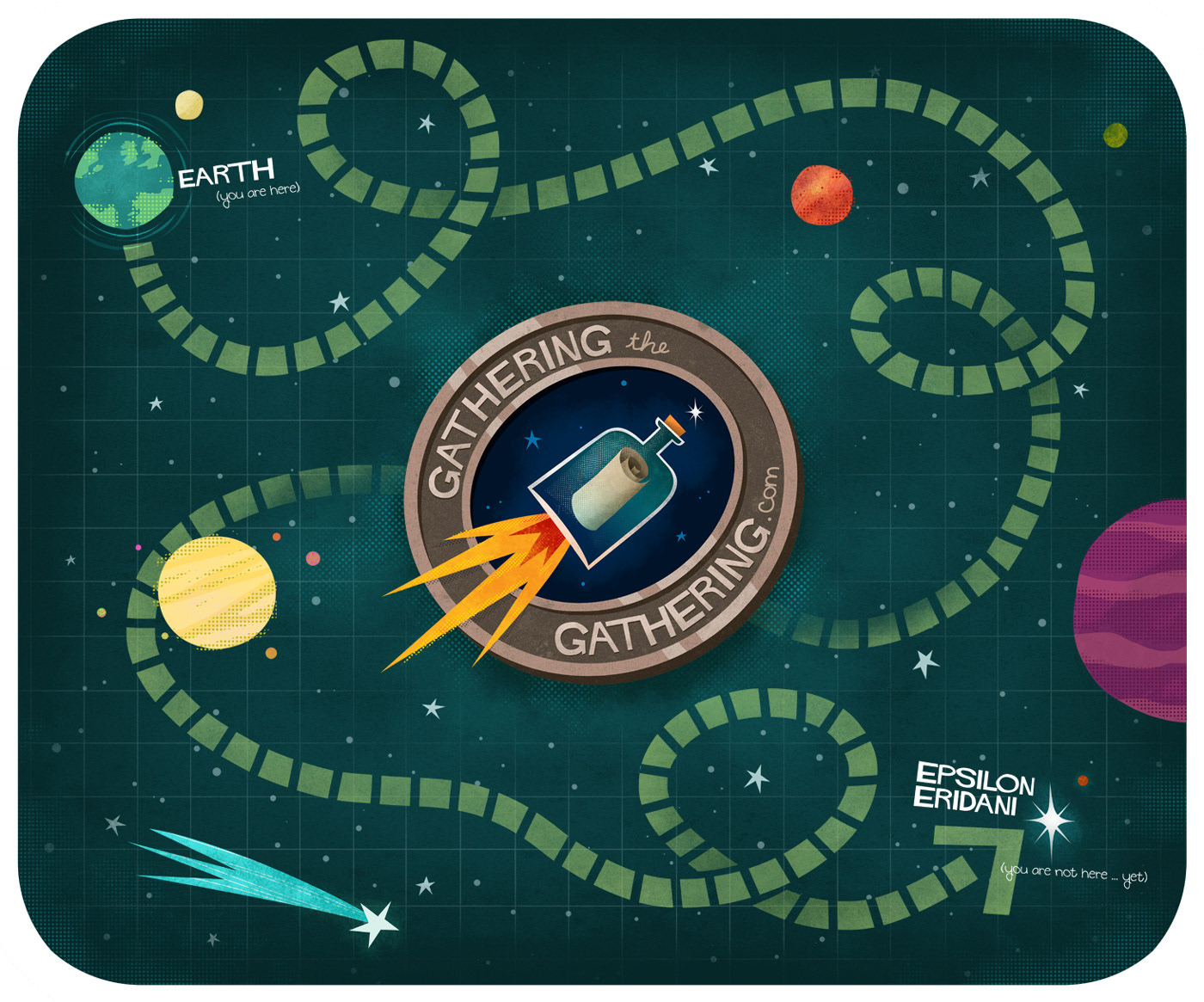 I was asked to create a visual identity for the project, which included a spot illustration for the website, a logo, and various print and web applications. The concept I developed for the illustration was a message in a bottle rocket, sailing through the interstellar void on it's way to Epsilon Eridani. This image was incorporated into a large star map – tracking the bottle rocket's journey from Earth – which became part of an interactive display at the project's launch, where visitors could sign up to be a part of the project.